By Rob Lamberti
I regret … not buying comic books in the late 1960s that were considered too "girlie" for the guys.
A major criteria for choosing a comic then, unfortunately, was what I call the testosterone test. If one's fingers and mind tingled while touching a comic or looking at the cover of a hero in an action pose, it passed the test. Kirby Krackle won every time.
It was systemic and I didn't know it happened until many years later, with deep reflection and years of meditation in a Himalayan retreat (kidding!). Add to that the regret with the sense of lost opportunity to enjoy the work of, oh, so many comic artists and inkers I now honour.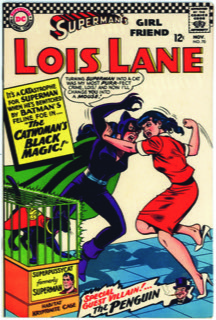 Those titles include now collectable classics like Millie the Model, Patsy Walker, My Love, Our Love Story and Girls' Romance. Indeed, there's some comics history with Millie the Model Annual 1. Published in July 1962, was tied with Strange Tales Annual 1 as Marvel's first annual edition.
The Millie Annual 1 edition is relatively ignored among comic book fan sites. But the market is paying attention to it, commanding a price of about US$525 in Near Mint. Millie was born in 1945 and ran 207 issues until 1973, with 10 annuals and Queen-Size Editions (as opposed to King-Sized Editions for the superheroes). There were also a number of spinoff titles, including A Date with Millie, Modelling with Millie and Mad about Millie. Storylines varied with the eras, from slapstick comedy to romance and again humour.  There were subsequent projects in recent years involving Millie, and there was also interest at one point in producing a film in the early 2000s.
The character Millie was created by the pioneering Toronto-born, New York-raised artist Ruth Atkinson. She was among a handful of women artists who worked in comics during the Golden Age. She also co-created Patsy Walker, a character that went through many incarnations since the 1940s and was in the now cancelled Jessica Jones series seen on Netflix, as well as being the superhero Hellcat in a number of comic series that included the Defenders and the Avengers.
Patsy Walker was originally presented in the same romance-humour vein as Millie, but the title changed by issue 122. Storylines weren't always sappy or syrupy in the 1960s as issues of the era were explored. For example, the story No Greater Love by Al Hartley has Patsy's boyfriend Buzz breaking off their relationship when he returned home wounded after a tour in Vietnam.
He's ending the relationship, despite being in love with her, because he's returning to Asia to fight a war that could very well kill him. The heartbreak continued in issue 123 where Patsy pleads with Buzz not to break up as he's about to board a jet airliner for Vietnam. A tough topic that could apply today, just change the destination.
Among the top tier, artists whose work appeared in "girl" comics include Dan DeCarlo (who would redefine Archie and the gang), John Buscema, Jim Steranko, Al Hartley, and Ogden Whitney. Backup features also provided a goldmine of key artists, like Basil Wolverton and Harvey Kurtzman, whose work command premiums.
That list also include John Romita Sr., who would go on to draw many superheroes including Spider-Man (and Mary Jane Watson!), Wally Wood (he of EC sci-fi and Tower Comics among much more), Marie Severin (whose covers of superhero books are among the most coveted) and Jack Kirby (who with Joe Simon invented the romance comics genre in the 1950s).
Modelling with Millie creeped into 44th spot in monthly circulation among comic titles in 1962, with about 143,400, just ahead of sister publication Patsy and Hedy with 139,800 copies, according to statistics kept by comichron.com. They were Marvel's best selling comics that year. That year saw other so-called "girl" comics circulating hundreds of thousands of copies a month, including Betty and Veronica (302,800), Life with Archie (297,100), Sweetheart Diary (118,800) and Teen Confessions (112,400).
Superman's Girlfriend Lois Lane is among the titles I wish I collected as a kid. It sold about 515,000 copies per month in 1961, fifth overall behind Jimmy Olsen, Superboy, Superman and the top seller Uncle Scrooge. Lois remained a top-five seller in 1969, with a monthly circulation of more than 397,000.
Mind you, when the budget was at best $2 a month in the 1960s, there were only so many 12-cents to go around. When annuals were distributed, the 25-cent books created a financial hardship where difficult decisions had to be made.
---

A reader recently asked where he could find a comic book spin rack. It's a good question, and the answer could be pricy depending on the type of rack. An internet search of comic book spin or wall racks is a good place to start to look.  There are modern-day reproductions — which sell for about US$350 and up — and the real things from the past, which could be rough around the edges but have the original Dell, Gold Key or Classics signages on the top, and the asking prices could creep into the thousands. There are also original wall racks that have comic company signs. A 1960s Marvel Comics version of this type of rack was recently priced at US$3,900, while a DC version had a $1,776 price tag.
If collectors are intending on using an original magazine rack to show off their collections, make sure the books on display are bagged and boarded. The wire compartments were brutal were on comics. The metal casing held the bottom half or three-quarters of a comic and customers would flick through the issues, causing fold creases somewhere along the spine. Gravity also was an enemy, as the top halves of comics would curve over the top wire if the compartments were shallow. 
The wire cages in modern replicas are deeper, decreasing the possibility of a comic folding over, nevertheless, it was very difficult to find a Near Mint book sold on a spinner or wall rack, so please, use caution and protection if creating a nostalgic display.