At this point in the Covid-19 pandemic, anyone who is a collector and usually attends antique sales and shows has likely attended a virtual show online. What might have been a seed of an idea for many event promoters pre-Covid, was forced into becoming a reality (albeit a virtual one) when Covid rules and preventative measures re-designed how we all go about our lives.
Pros and cons for virtual shows … we have them all figured out, of course. The fact that we can't handle the items we are drawn to or view them in 3-D (maybe something to think about for future sales?) is probably the biggest drawback, but as we shop online more and more, we're getting better at perceiving what we're looking at. We are also learning to build a relationship with the sellers we're purchasing from… and anyone who has an excellent reputation from selling at "live" shows, is going to continue to do the same online.
The Antiques Shows Canada second online event in November featured the wares of primarily well-known vendors, many who are familiar to us in the Ontario circuit, and some from out of province … all of whom meticulously photographed and described the hand-picked items they were offering to visitors attending the show.
The choices were excellent – perhaps not as abundant as at a regular show, but very impressive nevertheless. It's also really exciting to see what dealers from other parts of the country have to offer.
After browsing through the "booth" of each seller in the comfort of my office, I found a wonderful selection – something to please just about any collector… pottery, jewellery, furniture, treenware, china, art, mid-century, tramp art – even toys. (Sadly, the piece of furniture that caught my eye and I fell in love with, will not come even close to fitting where I envisioned it. That was very disappointing.)
I enjoyed the show; it was well run and nicely executed. And – like everything – each event will get even better as we all learn to navigate the terms of how we have to do things for a while. So, for now, no driving, no admission fee and no fear of picking up or sharing Covid-19 at an event, trumps the usual way we attend shows. And it is sure a lot less packing/setting up and travelling for the vendors. Win/win.
Thanks to Jeff and Wendy Gadsden (and their vendors) for a first-class show – as are all their events. As buyers look for alternative shopping choices during the pandemic, virtual shows of this nature and caliber will be well received and appreciated. I'm looking forward to attending more in the near future.
Please note that all items featured were for sale at the time the photos and information were taken from the website, but might be sold when this issue is published. Although we strive for accuracy, we encourage you to contact the seller of any item you might be interested in to ensure correct information.
Visit: antiqueshowscanada.com for upcoming events
---
---
---
---
---
---
---
---
---
---
---
---
---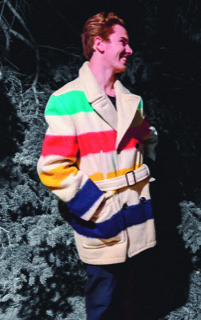 ---